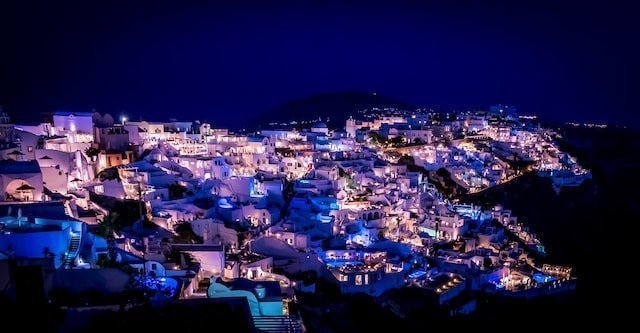 Speaking about social globalization the world is more connected than ever due to the widespread of technology. Among other types of residence permits, the Golden Visa Program (GVP) offered the option of physically relocating to a more favorable jurisdiction and played an important role in establishing the term of "global citizens". 

Foreign investors along with their families pursue the GVP all around the world and enjoy all the advantages that it has to offer including visa-free traveling and acquisition of an additional home country. However, due to the tremendous increase of the social mobility, host-countries which welcome investors and their families started facing serious housing issues.   

Portugal is currently experiencing a severe housing crisis making it almost impossible for locals to find affordable housing in one of the Western Europe's poorest economies. On the 16th of February the Portuguese Prime Minister held a press conference on which he referred to the real estate market problems since the rents and house prices have gone sky-high. As Mr. António Costa explicitly said, the Government wishes to end the Golden Visa Residence Permit as "a measure to combat real estate speculation".

With the hope of re-boosting the real estate sector of Portugal, certain restriction measures will be taken among which a limited renewal of the already existing residence permits. An individual will be eligible for a renewal only if he/she proves that the property is used for actual residential purposes and not for investment reasons. 

While the scenario of the Portuguese Government concerning the termination of the GVP still remains unclear, the Greek Government ratified Law 5007/23.12.2022 which introduced new rules regarding the investment capital of the GVP based on geographic criteria. 

It was only early September of 2022 when it became known that an increase in the minimum investment amount required for purchase of real estate would take place from the level of 250.000 euros to 500.000 euros. The limit of 500.000 euros was being considered to apply to large urban areas of Athens and Thessaloniki, as well as in neighbor-areas of these cities which were in need of residential upgrading.

According to Article 91 of L.5007/2022, the threshold of the GVP indeed escalated to 500.000 euros based to solely geographic criteria and applies exclusively to the following areas:
Northern Athens (Agia Paraskevi, Amarousio, Vrilissia, Irakleio, Kifisia, Likovrysi-Pefki, Metamorfosi, Nea Ionia, Papagos-Cholargos, Penteli, Filothei-Psichiko, Chalandri).
Central Athens (Athens, Vyronas, Galatsi, Dafni-Imittos, Zografou, Ilioupoli, Kesariani, Nea Filadelphia-Chalkidona).
Southern Athens (Agios Dimitrios, Alimos, Glyfada, Elliniko-Argiroupoli, Kallithea, Moschato-Tavros, Nea Smirni, Palaio Faliro, Vari-Voula-Vouliagmeni).
Municipality of Thessaloniki.
Island of Mykonos.
Island of Santorini.

Furthermore, it should be noted that according to the law provisions, there is a transitional period. Article 92 of L. 5007/2022 stipulates that the above-mentioned capital increase will be in effect from the first (1st) of May 2023. However, "third country nationals may complete their investment in one or more properties until 31 December 2023, with a minimum investment value of 250,000 euros, subject to an advance payment of ten percent (10%) until 30 April 2023 by signing a notarized preliminary agreement or a private agreement of an advance payment". 

On the contrary, "if the purchase of the property, for which an advance payment of ten percent (10%) has been given beforehand, has not been completed by the 30th of April 2023, the third country national may complete his/her investment in another property or properties, with a minimum investment value of 250,000 euros and in any case not later than December 31, 2023".

In addition, as it is commonly known, the GVP can be concluded without the presence of the investor in Greece through a simple Power of Attorney signed either before a Notary Public in Greece or before the Greek Consular Authority of the investor's permanent residence. From now on though, the applicant can sign a Power of Attorney before a Notary Public in his/her country of origin duly certified and attested with Apostille Stamp or authorized by the competent Greek Consulate.

Each year, hundreds of high-net-worth individuals (HNWIs) depend on our expertise and deep experience in this practice area. We are proud to have concluded successfully a vast number of residence permits by investment, tackling every issue that might emerge along the way. For any further information regarding the Golden Visa Program, Georgaki & Partners Law Firm is your safe haven in Greece!