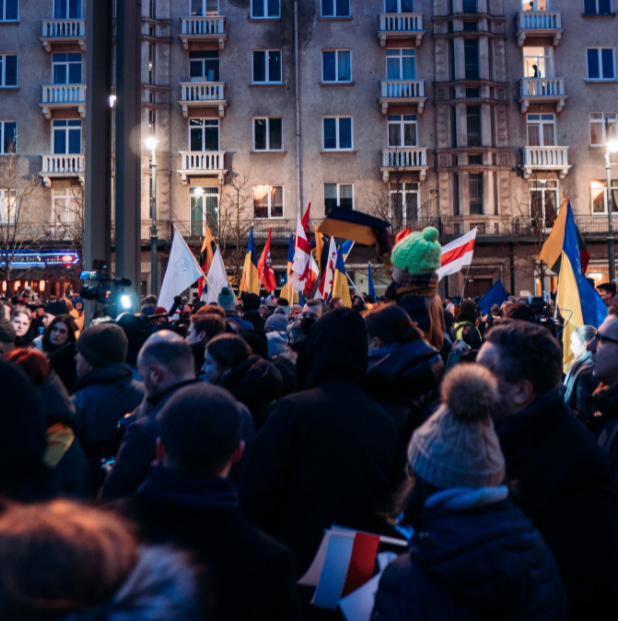 Following the decision of the Ministry of Immigration and Asylum for the provisions of temporary protection towards displaced Ukrainian citizens, Greek Government proceeds to the adoption of additional measures of humanitarian sensitivity as aid to Ukrainian citizens. In particular, the P.D 80/2006 is into implementation according to which temporary aid and hospitality to displaced citizens is provided. 
The predicted temporary protection will be provided for twelve months, to individuals who were displaced from Ukraine on the 24th of February 2022 or later. Hence, Ukrainian citizens who resided in Ukraine, prior the 24th of February 2022 or later, citizens of third countries outside Ukraine or non-native individuals who resided lawfully in Ukraine prior the 24th of February of 2022 as beneficiaries of international protection regime or of equal force national protection as well as their family members are entitled to apply for the twelve-month protection which is provided by the P.D. As family member and beneficiaries of protection are considered the spouse of the applicant, the person relevant to stable co-habitation within the frameworks of a serious steady relationship, the unmarried minors of the applicant and the applicant's spouse as well as other close relatives who were co-habituating the previous period of time as a family unit.
Citizens of third countries who resided lawfully in Ukraine prior the 24th of February of 2023, based on a valid residence permit which was granted in compliance to the Ukrainian legislation  are also entitled to the right to temporary protection As an additional requirement for the reception of protection regarding individuals of the specific category, is defined also the inability to return to their home country, for the submission of application for international protection due to the existence of precarious and non-viable conditions in their home country. Otherwise, citizens of third counties would not be considered legitimate for the provision of protection and hospitality.
According to the current P.C in force, the accommodation, alimentation and in general care of the displaces individuals has not been predicted. Their hospitality will be processed in Public facilities under the sponsorship of the Ministry of Immigration and Asylum and the hospitality programs which are already operating. Furthermore, Ukrainian citizens will accept alimentation, clothing, total health care as well as specialized medical treatments in case there is a special medical problem. Nevertheless, individuals who are entitled to special care such as the elderly, patients, minors, infants, unattended, individuals who have suffered mental and physical abuse will be treated as a priority by the competent Authorities.
For further information, please contact our Law Firm Team at info@georgakilawfirm.com.