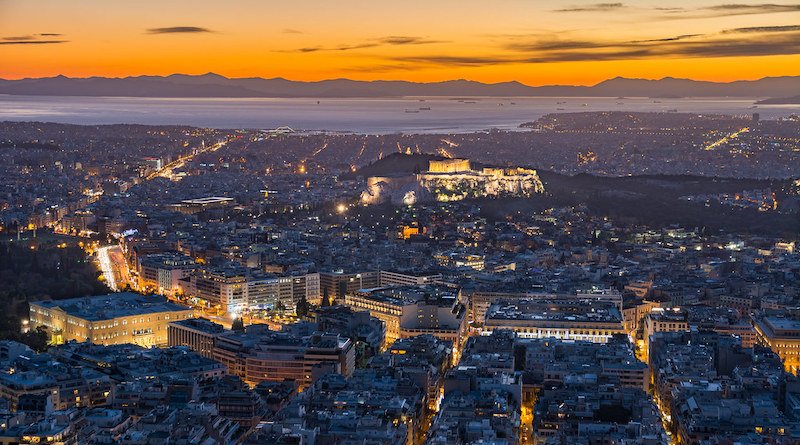 Residency by investment (RBI) is a two-way venture. There is the immigration aspect, which in the case of Greece's Golden Visa is the residency permit, and there is the investment factor, which can be quite complex and highly profitable – if done right.
Greece's Golden Visa provides applicants with a plethora of investment options to choose from, the most popular historically being the acquisition of real estate for EUR 250,000. However, some of the other options should not be overlooked.

Many assume that the investment part of RBI is a means to an end, but an exemplary consultant understands that this isn't the case. Both the investment venture and the immigration aspect should balance each other in harmony, providing applicants with the utmost benefit on both dimensions.

Other routes to obtaining the golden visa, namely term deposits of EUR 400,000 in a domestic credit institution, can prove decisively better, depending on the applicant's objectives and preferences.

A few key aspects make alternative investment options better for certain clients. The real estate route is inherently good, but in some key areas, we can see the banking product avenues closing the budgetary gap due to their situational superiority.
Intensive due diligence

While the real estate option may cost less – on paper – than investing in securities, it does come with its drawbacks. The issue of finding a good property in a foreign country is not easy, requires intricate due diligence, and is fraught with financial peril.

It all starts with finding a good property, and to do that; a person needs to clearly define the objective for purchasing said property. Will it serve as a summer home? Do they want to rent it out? Are they going to reside in it permanently? Narrowing that down can help define the area, type of property, quality of finishing, and fair pricing an applicant must consider.

Failing to conduct the required research and due diligence can result in one obtaining a sub-par property that doesn't serve their objectives, a property that won't appreciate alongside the housing market average, or one that doesn't yield the expected returns.</p>

When it comes to banking products, conducting due diligence on the credit institution is exceptionally simple, as the banking sector within Greece is highly regulated, meaning any credit institution will have numerous public records, open-source information, and numerous certifications. Third-party due diligence is also simple, as any law firm can conduct it on the applicant's behalf.

What remains is choosing the right bank to make the deposit in, and this comes down to the services, ROI, and preferences of each applicant.

Taxes

Another issue to take into consideration when purchasing real estate is Greek taxes.

Acquiring a property in Greece results in a 3.09% property transfer tax paid by the buyer. However, this rate is new – and temporary – for first-hand properties. Before 2019, anyone buying a new property would have to pay a staggering 24% property transfer tax. This changed as the government unified the tax rate to 3.09% for new and old properties, but only until the end of 2022.

Another issue with real estate is principal tax or ENFIA (Uniform Real Estate Property Tax), which is paid annually, and ranges from EUR 0,0037-11.25 per square meter of the property. Supplementary tax may be added if the total sum of the property exceeds EUR 250,000.

Those looking to rent out their properties also have to contend with rental income tax, which is bracketed and ranges between 15-45% depending on the amount of income.

While the initial and recurring taxes concerning property acquisition in Greece may not be high, it does require an applicant to hire an accountant or tax advisor to handle them on their behalf, especially since the payment of taxes is vital for the renewal of the Golden Visa.

When it comes to term deposits, however, the matter becomes much more simple. ROI on term deposits is taxed at a flat rate of 15%, and what makes this option much simpler is that the tax is automatically withheld by the banking institution, meaning it is not necessary to engage with an accounting firm in Greece.

Superlative passiveness

Most successful RBI programs offer at least one passive investment option. People who make their money in their home country may not be enthusiastic about suddenly uprooting their family and company to an entirely different location, making passive investments, alongside flexible residency requirements such as that in the Greek Golden Visa, a godsend.

Real estate remains a purely passive investment. There is no need to actively manage a property. However, those looking to rent out their properties must engage a real estate agent to do it on their behalf, or handle it themselves.

Owning real estate remains passive; profiting off it, however, requires scattered attention depending on the situation. Term deposits, on the other hand, remain completely passive. The automated nature of paying taxes, getting returns, and managing the funds means applicants do not have to lift a finger during the process.

A variety of choices

One factor that makes the Greek Golden Visa such a popular option among global investors is that it allows them to scour an open market to find the asset that suits them best.
While having the entirety of the Hellenic Nation's stunning landscape to choose a property from is undoubtedly an outstanding advantage, finding that property requires visits, evaluations, and time.

Banking products can be checked remotely, and the complexity of Greece's robust banking system means that investors are also lush for choice, being able to choose the credit union and assets that match their preferences, all from the comfort of home.

There are also zero operating costs; as instead of hiring real estate agents and evaluators, banks have their information ready online and are more than willing to share it with interested investors.

Contemporary banking products are available, offering investors options to choose from, while term deposits are not subject to capital flow restrictions. Investors are also able to choose more than one bank and select their pick from a variety of banking products, meaning they can build an investment portfolio that focuses on their objectives.

Safe and secure exit strategy

Real estate remains a safe option, but so are banking products. To optimize the safety of a real estate investment, however, an investor must take out insurance on the property in case of natural disasters, fires, or otherwise.

Banking products are also inherently secure, but considering that the European Central Bank guarantees investments of up to EUR 100,000 per bank per investor, and the ability to split the required Golden Visa investment amongst various banks, term deposits provide a heightened level of security.

The exit strategy is also a key factor as if an investor relocates to Greece and eventually obtains permanent residence; they are free to liquidate their investment.</p>

Doing so in terms of real estate requires finding a buyer, forming a purchase agreement, and conducting the business either individually or through a real estate agent – who will take a cut from the profits.

In banking products, the exit strategy is much simpler; an investor just pulls their money out at the end of the term. Elegantly simple.</p>

An emerging superior option

Every investor will have their own preferences in regards to the investment option they choose. However, Greek banking products are becoming increasingly preferable in terms of safety, security, and profitability.

The EU recently recapitalized the Greek banking system through EU funding, creating a sustainable and profitable framework that aligns with EU standards and safety measures. This provides investors with a stable investment platform through which to obtain the Greek Golden Visa.

However, the elevated flexibility of banking products makes them a preferable option in many cases. Starting from the beginning, applicants can conduct the entire Greek Golden Visa process remotely through a POA. No need for a visit or to personally check in on banks, the entire process can be done from the comfort of their home.

But what really makes it highly flexible is that investors can easily change their investment, as they can switch to real estate at anytime by recouping their EUR 400,000 from a bank and investing EUR 250,000 into real estate to maintain their golden visa. This flexibility gives investors the ability to pounce on a great deal well after they have become familiarized with the Greek housing market.

Attractive options

The Greek Golden Visa is widely marketed through its real estate option, which is a pity since the other options it has remain lower than the average of other Golden Visas in Europe, and are exceedingly interesting.

To know more about alternative investment options and which one can suit you or your clients best, contact us at Georgaki Law Firm, where our team of veteran lawyers would be more than happy to help.
Source: https://www.imidaily.com/sponsored-feature/the-greek-golden-visas-safe-tax-efficient-and-passive-alternative-to-real-estate-investment/