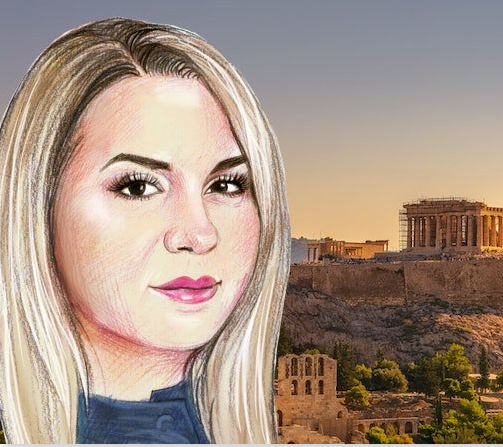 by Christian Henrik Nesheim
How do you spend your weekends?
A typical weekend for me includes sharing my time between my summer house by the seashore, together with my two daughters, while struggling to find some time to compose my doctoral thesis for the University of Warwick.
What are your top three business goals this year?
First, I aspire to encourage more people to become familiar with Greece and the benefits of investment migration schemes that the country offers to foreign citizens. Second, I dream of expanding our operations as a law firm into further services and sectors as yet undeveloped. For example, new legislation passed earlier this year (4778/2021) introduced family offices for the first time in Greece. This is sure an option we would like to further explore. Last but not least, I think it is very important to recruit young and fresh professionals from the investment migration sector.
What's your biggest business concern right now?
As a professional and practitioner, I think the biggest challenge, for the time being, is to understand and meet the existing need for a unified EU legal framework adequately regulating investment migration policies to facilitate investors' integration into local communities in an even more simplified and efficient way. A common set of rules on investment migration to embrace prospective investors and their families so as to enable them to thrive in the host countries.
Which book is on your nightstand right now?
Renegades by Barack Obama and Bruce Springsteen. Definitely recommended.
How and when did you first get into the investment migration industry?
My journey began back in 2010 when I started collaborating as a lawyer with large-scale international companies moving their activity and operations to Greece. Back then, the migration legislative framework of Greece was extremely antiquated, presenting barriers to potential foreign direct investments. Luckily, a lot of progress has been made ever since, especially with the introduction of the new Migration Codex (2014).
What was your proudest moment as a service provider?
I feel extremely proud every time I am able to raise the quality of life for any of our clients, whatever this means to that individual. Each golden visa investor defines improvement in quality of life in a unique way; from moving freely throughout the Schengen zone; to providing a Plan B for an individual's life by moving away from countries with high political and financial risk; to ensuring higher-quality education or healthcare for an individual's family.
Which investment migration market development has surprised you the most in the last year?
Cyprus and the massive corruption scandal shocked the entire investment migration industry and had a major impact on the whole market.
If you could go 10 years back in time, what business decision would you change? 
I would probably rewind time and focus exclusively on foreign direct investments and investment migration instead of other fields of law, which I practiced simultaneously for a long time.
What investment migration industry personality do you most admire?
I would have to say Kyriakos Mitsotakis, the current Greek Prime Minister, has become proactive in investment migration by establishing strong investment incentives and accomplishing radical changes in a short time. The favorable tax provisions for pensioners, the flat tax regime, and the welcoming of digital nomads are great examples of his attractive and successful legislative work.
If all goes according to plan, what will you be doing five years from now?
The investment migration industry happens to be one of the most rapidly evolving markets. So, hopefully, in five years' time, I will still be struggling for self-improvement, developing and adapting to any and all new conditions and modern standards.
Source: https://www.imidaily.com/ten-on-the-weekend/crediting-the-mitsotakis-govt-for-the-greek-fdi-boom-10-on-the-weekend-christina-georgaki/