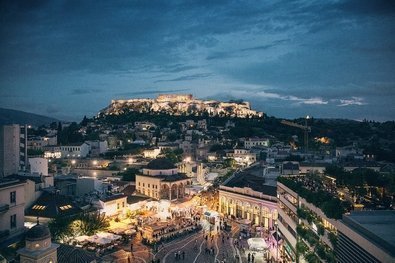 Following a year of depress due to the pandemic, Russian investors are expected to operate again within the Greek Real Estate Market during 2021, for acquisition of Residential and Tourist Properties. It is noted that Russia appears within the top three countries within the "Golden Visa" scheme statistical records, following Chinese and Turkish investors.
The Greek-Russian property exhibition titled "INGREECE" is being planned and will be materialized online between 19-25 April by MIPIF & Event Property, in order to reignite the interest in the Greek land market. It is noted that the equivalent exhibition which took place in Spain was significantly successful, since it brought a 50% raise in property purchases by Russian-speaking investors. This event, which is expected to attract approximately 20.000 online visitors, grants the opportunity to real estate agents from all over Greece to present their product before a wide audience. 
The interest of Russian investors, which was limited to large urban centers, Chalkidhiki and Crete until now, is expected to spread in other areas of Greek region, and more specifically towards cities with Universities and islands. The prominent investment by the Russian multimillionaire Dmitry Rybolovlev is already in progress, towards the exploitation of Scorpios Island, which is expected to reach 165 million Euro. According to statistical records, Russian investors usually invest amounts between 250.000 and 500.000 euro. 
Within this context, the new favorable tax legislation known as "Non-Dom" has driven numerous foreign citizens to apply and transfer their tax residence in Greece. Already, numerous applications are pending in the competent IRS of Foreign Residents, while a significant increase of the applications is expected to follow. It is obvious that foreign residents wish to be included in the favorable tax regime of Greece, which leads to a taxation of 100.000 per year, regardless of the income acquired abroad. At the same time, a new law was recently voted on foreign pensioners, which allows them to deposit a yearly tax with 7% ratio for their total income abroad. It becomes evident that Greece is an upcoming "attractant" for transfer of tax residence as well as investments.