With numerous years of experience, Lampros is a key Partner of "Georgaki and Partners Law
Firm" based in Athens and Thessaloniki since its very foundation. Lampros has been associated
with major Greek Law Firms and is now specialized in civil, commercial, as well as banking law.
Over the years, he has represented significant client interests, both corporate and individual,
and has acted as external counsel for multi-million disputes, involving Greek as well as foreign
parties. His educational background, including two LL.M Diplomas from distinct Universities,
allows him to provide premium and specialized consultation, whereas his rich linguistic skills
enable him to offer services to international clients in the most efficient way.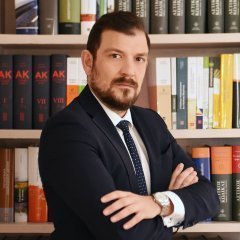 l.adamos@georgakilawfirm.com
+30 2103610111,+30 2310552777